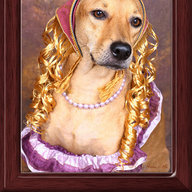 Joined

Nov 3, 2018
Messages

27
I am definitely looking for something that flows a bit more organically this time. It was one of my earlier rings and I have refined my tastes more now. I saw versions on

James Allen

and Diamonds by Lauren that didn't have the edges sticking up on the tapers that I liked a bit more. I am still stuck design and if I want to do hand engraving or not so I am playing around with a few different looks.

To get the tapers more dainty, I definitely think the smaller ones I mentioned at 4x2.5x2 would look good and be plenty dainty for your center stone. Get a quote and see what she comes back with. That might help with your decision making. You can have them quote for platinum and rose gold. I don't remember what the cost was for just the stone I got because they only gave me a total price at the time. It was higher than normal because it was cut at an odd size 9.5x8. I am going to guess it was somewhere around $250 but your's will probably be closer to $200 in that size.
Totally agree on the flow of the ring in a more organic fashion, couldn't have said it better myself haha What kind of hand graving were you thinking of getting done? I'm thinking about adding a very subtle halo with pave, but haven't seen any tapered rings with one yet.
I just heard back from Cherry and she seemed optimistic about working on getting the ring to my liking. Coincidentally I also heard back from my local jeweler who is estimating at $2600 for the setting now, so at this point, I am content with giving SG a chance with their CAD's. The tapers I saw in store were 4x2mm, so you're right on the money about the size. I know you mentioned before about the baguettes from SG not being as brilliant, do you think with 4x2mm's it won't be as apparent?