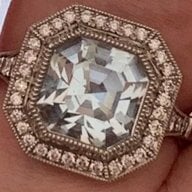 Joined

Nov 16, 2015
Messages

1,193
Hello everyone -
I thought I would put some of my Starsgem rings on a separate thread from Tianyu as I know they have been discussed on different threads and it seemed a good time to start my own. So like many of you, I read about Tianyu from mrsgreeneyes on Reddit but this was back in January and they hadn't quite organized themselves with doing ring orders as well as stones early on and it was difficult to figure out how to do everything on Alibaba. I was looking for an ACC stone originally that I wanted to make a Meghan Markle dup of and wandered over to ebay. I found a few coming from India but they were all descibed as 'off white' and I had read on an ebay thread at the time that they showed a lot of yellow tinges so I wasn't interested in that. I came across starsgem8 but at the time they had very few feedback's. I sent them a PM to ask a few questions and to test what their responses were. I was happy with the feedback I was getting to my questions from Cherry Zheng so I decided to order a 8.5 mm ACC. I was first just going to order the stone but after a week or so, I asked if she was able to make me a ring in 18K white and yellow gold that was similar to the Meghan Markle and she said yes. I used my CAD's from other rings and was guessing at the proportions but I was very happy with the way it turned out. Center stone is 8.5 mm in G/H with (2) 5mm round brilliant's. The only thing I think I would change would be to get the side in H&A's cut. I loved the trellis setting as it really shows off the stones and allows for a flush fitting band.
After receiving the Meghan ring, I decided to order a 2mm moissanite bezel band to go with it. Smaller stones only come in E/F but they are so small that you really can't see a color change with this band compared to the ring. They fit together like they were made to go together so I was very happy. I will give you approximate prices but they can change based on the stock price of gold at any given time. The bezel band was around $400. The 8.5 mm was cut at my request so it cost a bit more than buying a stock 2 carat so it was $245. The Meghan ring was around $600 because I made the band wider and thicker than normal. Not intentional put I was sort of guessing. The band is 2.8 mm wide and 2.3 mm thick. I would suggest 1.8 mm is probably thick enough for anyone looking for this type of ring and no more than 2.5 mm wide is necessary. It is quite a heavy duty ring and has held up without barely a ding since I received it (7.5 grams)!
I think I was the first person to ask them to make a ring for me so there has been an education on what the Western market likes but they have gotten much better in the last 8 month's and there have been quite a few happy people. There have also been a few dud's and I think you have to be very specific about what you want when ordering from China with either Tianyu or Starsgem. You can see my Tianyu rings that I just got last week on that thread and I am going to start a separate post on about the 2nd set of rings I got to avoid any confusion. If you want to get a quote from Starsgem, you can email Cherry Zheng directly at
[email protected]
. You can look at stones and videos on Alibaba.com, ebay.com or made-in-china.com. Since I have done a few projects with both companies now and am in the process of ordering another set from Tianyu, I think they both produce similar quality stones but there are subtle diffferences sometimes in the cuts and prices so if anyone has questions, I will do my best to help.....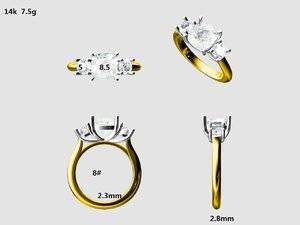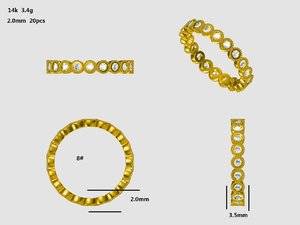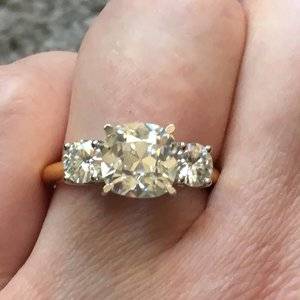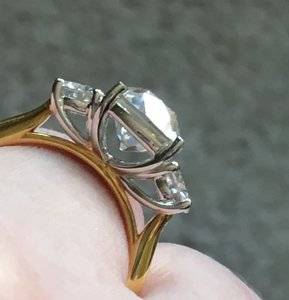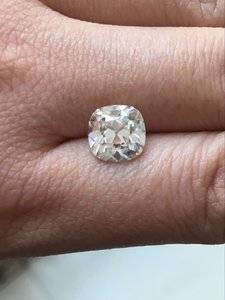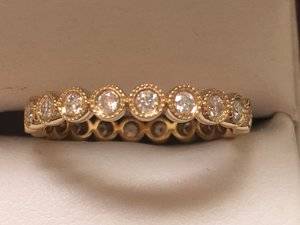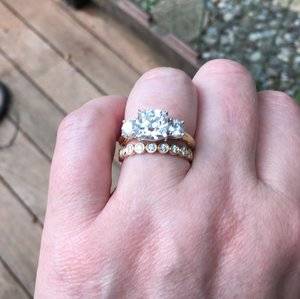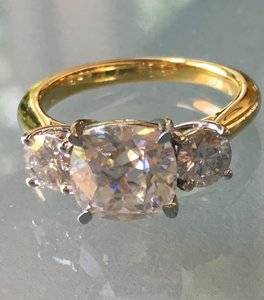 The picture quality seems to degrade once I upload these but I can take some additional pic's if anyone wants to see a closer view of the stones or ring.