All Authors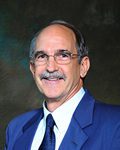 Bryan Boyne is a GIA Graduate Gemologist, AGS Registered Jeweler, and Vice President of Whiteflash Inc. His career in the diamond and jewelry business spans over 35 years.
His early work was in the area of colored gemstones gradually transitioning to diamonds where his primary focus is today. Along the way he has been involved in all major aspects of the jewelry industry from buying rough gems in exotic locations around the globe, to designing and manufacturing finished jewelry. In 1999 he was recruited by the first publicly traded company selling diamonds and jewelry online, Ashford.com, where he was Operations Manager of the Diamond Division. In 2003 Bryan built and operated his own fine jewelry e-commerce business, Gemdiamond.com, which was acquired by Whiteflash in 2009. Today his primary duties revolve around education and communications for Whiteflash. He is also intimately involved in purchasing, sales and sales training, content creation, web development and company messaging.
After graduating from Rice University with a degree in Political Science and before entering the jewelry trade, Bryan played three years of professional baseball, hence his nickname "Texas Leaguer."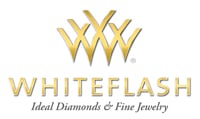 Diane Ferraro is the Advertising Director at Robbins Brothers - The Engagement Ring Store, based in Los Angeles, California. Since 2001 she has worked on television, radio, print, social media, public relations and digital marketing campaigns for the company. Diane also puts together try-on parties at each of the store locations in Southern California and Texas where Tacori, Simon G., Scott Kay, Michael M., Ritani, Jeff Cooper, Phyllis Bergman, Verragio and America"™s other leading bridal designers present their collections and meet soon-to-be-engaged couples.


Ephraim Ramhari is an anonymous diamond trade member.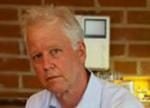 Jim Summa first started making jewelry at the age of 14, when his sister gave him a jewelry tool kit. In high school he took classes in silver fabrication and casting. Upon graduating Jim left the suburban St. Louis community of Kirkwood for the Penland School of Arts and Crafts in North Carolina where he apprenticed in silversmithing. With the energy and curiosity of a young man, Jim left the States to work, study, and explore, traveling through Japan, Thailand and Laos. There in Southeast Asia he discovered the joy of working with gemstones fresh out of the ground. Jim eventually traveled to Los Angeles and the Gemological Institute of America to earn his Graduate Gemologist credentials. He maintains his certification as a CGA through the American Gem Society. Returning to St. Louis with formal training in metalsmithing, diamonds and gemstones, Jim worked for five years with a highly respected local jeweler before opening his own trade shop; first in downtown St. Louis and later in his home town of Kirkwood, Missouri. In 2000 he purchased and completely renovated a historic building in downtown Kirkwood to serve as the home of Summa Jewelers. His renovation of this building to include an antique showroom downstairs and a spacious, fully equipped jewelry workshop upstairs has won several awards from an appreciative community.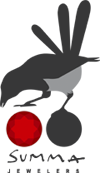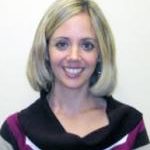 Jessica VandenHouten is an award-winning, published writer with more than a decade of professional writing experience in the radio broadcasting, consumer packaged goods and insurance industries. Currently, she writes for
Jewelers Mutual Insurance Company
, the nation"™s only insurer specializing exclusively in jewelry insurance. Jessica stays current on the latest jewelry trends while covering such topics as bridal, fashion, travel, safety and insurance as they relate to the jewelry industry. She also contributes to the company"™s blog
The Jewelry Box
""offering an informative yet entertaining approach to keeping jewelry enthusiasts in-the-know on jewelry care, tips and trends.