All Authors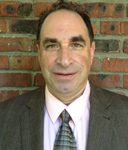 David Friedlander has been in the diamond industry since 1976 when he was accepted as a student trainee in the diamond grading school at Harry Winston in New York City. He is the owner of Diamonds by Lauren, which was founded in 1999. Today Diamonds by Lauren is one of the top sites on the web featuring Natural Fancy Colored Diamonds. David has published over 1300 videos documenting Fancy colored diamonds, as well as over 75,000 photos of diamonds of all colors.


Mark Turnowski, President of online diamond retailer, Engagement Rings Direct, has been a prominent member of the diamond industry for over 33 years. Mark"™s career began in 1976 as a Senior Staff member at the Gemological Institute of America (GIA) in New York. Mark has held various positions in the diamond industry ever since. He left GIA in 1978 and became a private consultant to the diamond trade, specializing in re-cutting diamonds to maximize their clarity and cut. This position put him in contact with many members of the diamond manufacturing community which he utilizes today when selecting the finest diamonds for his customers. In the following years, Mark has held the position of the First laboratory Director of the International Gemological Institute (IGI). Mark has also been hired as an appraiser for numerous accounting firms such as Peat Marwick and Arthur Anderson. In 1996 Mark started his own jewelry design company entitled MTI Designs, which featured custom designs in rings, earrings, necklaces and pendants.

In 2001, Mark founded the online based wholesale jewelry company, Engagement Rings Direct. ERD specializes in bringing wholesale diamonds and custom jewelry to the online community.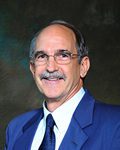 Bryan Boyne is a GIA Graduate Gemologist, AGS Registered Jeweler, and Vice President of Whiteflash Inc. His career in the diamond and jewelry business spans over 35 years.
His early work was in the area of colored gemstones gradually transitioning to diamonds where his primary focus is today. Along the way he has been involved in all major aspects of the jewelry industry from buying rough gems in exotic locations around the globe, to designing and manufacturing finished jewelry. In 1999 he was recruited by the first publicly traded company selling diamonds and jewelry online, Ashford.com, where he was Operations Manager of the Diamond Division. In 2003 Bryan built and operated his own fine jewelry e-commerce business, Gemdiamond.com, which was acquired by Whiteflash in 2009. Today his primary duties revolve around education and communications for Whiteflash. He is also intimately involved in purchasing, sales and sales training, content creation, web development and company messaging.
After graduating from Rice University with a degree in Political Science and before entering the jewelry trade, Bryan played three years of professional baseball, hence his nickname "Texas Leaguer."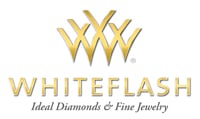 Diane Ferraro is the Advertising Director at Robbins Brothers - The Engagement Ring Store, based in Los Angeles, California. Since 2001 she has worked on television, radio, print, social media, public relations and digital marketing campaigns for the company. Diane also puts together try-on parties at each of the store locations in Southern California and Texas where Tacori, Simon G., Scott Kay, Michael M., Ritani, Jeff Cooper, Phyllis Bergman, Verragio and America"™s other leading bridal designers present their collections and meet soon-to-be-engaged couples.


Ephraim Ramhari is an anonymous diamond trade member.