All Authors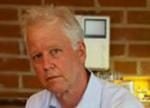 Jim Summa first started making jewelry at the age of 14, when his sister gave him a jewelry tool kit. In high school he took classes in silver fabrication and casting. Upon graduating Jim left the suburban St. Louis community of Kirkwood for the Penland School of Arts and Crafts in North Carolina where he apprenticed in silversmithing. With the energy and curiosity of a young man, Jim left the States to work, study, and explore, traveling through Japan, Thailand and Laos. There in Southeast Asia he discovered the joy of working with gemstones fresh out of the ground. Jim eventually traveled to Los Angeles and the Gemological Institute of America to earn his Graduate Gemologist credentials. He maintains his certification as a CGA through the American Gem Society. Returning to St. Louis with formal training in metalsmithing, diamonds and gemstones, Jim worked for five years with a highly respected local jeweler before opening his own trade shop; first in downtown St. Louis and later in his home town of Kirkwood, Missouri. In 2000 he purchased and completely renovated a historic building in downtown Kirkwood to serve as the home of Summa Jewelers. His renovation of this building to include an antique showroom downstairs and a spacious, fully equipped jewelry workshop upstairs has won several awards from an appreciative community.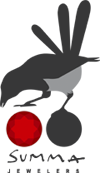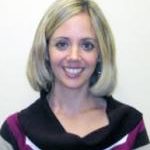 Jessica VandenHouten is an award-winning, published writer with more than a decade of professional writing experience in the radio broadcasting, consumer packaged goods and insurance industries. Currently, she writes for
Jewelers Mutual Insurance Company
, the nation"™s only insurer specializing exclusively in jewelry insurance. Jessica stays current on the latest jewelry trends while covering such topics as bridal, fashion, travel, safety and insurance as they relate to the jewelry industry. She also contributes to the company"™s blog
The Jewelry Box
""offering an informative yet entertaining approach to keeping jewelry enthusiasts in-the-know on jewelry care, tips and trends.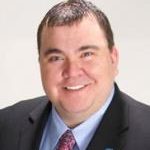 Jim Rentfrow is a faceter who is based out of Moorhead, MN. He was trained by a local jeweler in Fargo, ND whose inventory is known for its precision cutting. What started as a hobby quickly became an obsession with finding the best material and cutting designs from around the world. Jim suppliers jewelers and private collectors from around the globe. He is an active contributor to One World Gemstone and the Custom Gemstone Studio. Jim uses his own faceting designs as well as designs from Jeff Hunt, Jeff Graham, Maco Voltoloni and many other well known designers.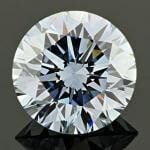 Eric is the president of
D.NEA
, the largest producer of blue, white and yellow laboratory grown diamonds. With a background in business and technology, he has been working with synthetic diamonds since 2005.


Whiteflash Inc.
is a specialist on-line diamond boutique with a history of offering the discerning on-line buyer diamonds that exceed the world"™s highest standards for craftsmanship and performance.