All Authors

Diamond designer. First production design:
Octavia
. Long time poster on Pricescope also known as storm (strmrdr). http://www.stormsplace.com

Jeff Averbook is a 30 year jewelry industry professional and the owner of Metro Jewelry Appraisers in Medford, Massachusetts, a large community five miles north of Boston near Harvard, Tufts, and MIT.Jeff was the General Manager of two family owned retail jewelry stores in the Greater Boston area in the "˜80"™s.Later, he was an estate jewelry buyer, diamond sorter and grader, and a quality control manager for a wholesale diamond company in Boston.Then, an award winning District Manager for Sterling, Inc. in the early 90"™s.After working as a full time appraiser for an AGS seven store jewelry chain in New England for three years"¦Jeff decided to start his own professional appraisal company, "Metro Jewelry Appraisers." Metro serves the needs of consumers, estate planners, trust officers, insurance companies and state and federal agencies.Jeff is a specialist in all time periods of jewelry from antique to contemporary.He is a Continuing Education Faculty Member at The Rhode Island School of Design and is an active member of the National Association of Jewelry Appraisers. He recently attended the very first "World of Gemstones Conference" in Chicago in September 2008.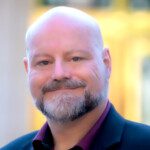 John Pollard holds degrees in gemology, education, science and music from the Gemological Institute of America, Washington State University, Peninsula College and the Texas State Board of Education. He is the United States Executive for "Crafted By Infinity" diamonds and a regular consultant for diamond manufacturers, laboratories and sellers in the United States, Europe and Asia. A recognized authority on the global diamond trade, cut quality improvement and e-commerce, Mr. Pollard has been invited to speak for the JCK Convention in Las Vegas, the American Gem Society, GIA Alumni Association, IGI Seminars in Shanghai and Beijing, China, and Polygon's USA Conclaves, among other industry association classes and workshops. He has served as a reviewer for GIA's Gems & Gemology Magazine, the AGS Laboratories' Brand Project and numerous private publications and projects.

Amateur gem cutter - EFMLS Lapidary Award 1975.Mechanical design engineer/mathematician. Completed all GIA & GAGB gemological courses 1974-80. Author: "Faceting Limits", Gems & Gemology, 1975, and "Diamond Design Revisited", now at Octonus website. Presenter at Diamond Cut Conference, Moscow, 2004.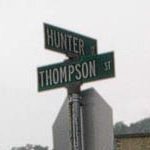 We have jam every other day. We had jam yesterday, we'll have jam tomorrow, but we never have jam today. - Louis Caroll