All Authors

Linh (pronounced "Ling") Pilipchak is the VP of Pricescope, Inc. and she is the partner/wife of Andrey Pilipchak who is the owner & CEO. She brings a consumer side to the PriceScope community.

Brian Pollard is Director of Consumer Education for B2C Jewels where he oversees technical training, consumer education, and internet representation. A specialist in cut-quality and imaging tools which communicate diamond performance, Brian was instrumental in the development of the Perfection Cut for Performance line of diamonds, B2C Jewel"™s top-tier line selected for cut craftsmanship and optical performance. Brian first became interested in jewelry in 2009 while visiting the diamond district in Antwerp, Belgium, and enjoys a strong foundation of jewelry knowledge within his family. He maintains an active presence on web-based discussion forums, PriceScope chief among them, and is committed to exchanging information with other professionals and consumers worldwide.
Brian holds both a bachelor and master degree of education and is a certified educational administrator. The skills he developed as an educator in Texas public schools for 20 years have helped hone his skills in the arena of service to consumers, and have equipped him to communicate effectively in the written environment of internet forums. Raised in Seattle, Brian is a life-long fan of their professional football team, so the screen name "diamond_hawk" seemed only natural.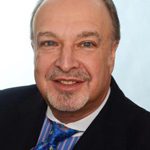 Michael Lebowitz is Director of Jewelry at WP Diamonds
Bringing over 40 years of Jewelry Industry knowledge to White Pine Trading"™s jewelry division, Michael has an extensive background in retail, wholesale, inventory appraisals, close-out acquisition, as well as product design and manufacture.

Michael began his career in 1970 with Lebowitz & Co., a family owned 3 store retail jewelry business based in central Ma. After 25 years in his family business he served as a close-out buyer and asset appraiser for Gordon Brothers Corp. in Boston. He moved back into retailing in 1997, joining the preeminent Boston jeweler Shreve, Crump, and Low as Fine Jewelry Merchandise Manager. In that role, he developed key product initiatives such as the SCL Mastercut Diamond. After leaving Shreve in 2003, he served as a consultant to manufacturer M. Fabrikant and Sons, spearheading a project to develop a high end designer jewelry line.

Michael"™s gemological background includes a Graduated Gemologist certification from the Gemological Institute of America, as well as Certified Diamond Inspector diploma from the Okuda School of Gemology, Tokyo, Japan.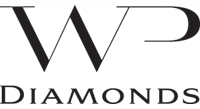 Andrey Pilipchak is the CEO and owner of Pricescope.com. Since 2007 he has worked to maintain the integrity of the forum while bringing new features to the website. By implementing new diamond search features, diamond price statistics, site upgrades, educational content, and an improved forum interface, Andrey continues to build on Pricescope's foundation as the Internet's leading diamond and jewelry education website.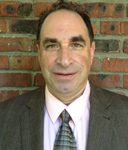 David Friedlander has been in the diamond industry since 1976 when he was accepted as a student trainee in the diamond grading school at Harry Winston in New York City. He is the owner of Diamonds by Lauren, which was founded in 1999. Today Diamonds by Lauren is one of the top sites on the web featuring Natural Fancy Colored Diamonds. David has published over 1300 videos documenting Fancy colored diamonds, as well as over 75,000 photos of diamonds of all colors.