All Authors

Erika was a content writer for PriceScope.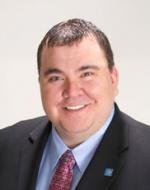 Jim Rentfrow is a faceter who is based out of Moorhead, MN. He was trained by a local jeweler in Fargo, ND whose inventory is known for its precision cutting. What started as a hobby quickly became an obsession with finding the best material and cutting designs from around the world. Jim suppliers jewelers and private collectors from around the globe. He is an active contributor to One World Gemstone and the Custom Gemstone Studio. Jim uses his own faceting designs as well as designs from Jeff Hunt, Jeff Graham, Maco Voltoloni and many other well known designers.


Whiteflash Inc.
is a specialist on-line diamond boutique with a history of offering the discerning on-line buyer diamonds that exceed the world's highest standards for craftsmanship and performance.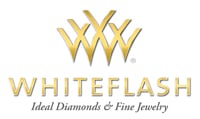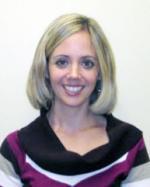 Jessica VandenHouten is an award-winning, published writer with more than a decade of professional writing experience in the radio broadcasting, consumer packaged goods and insurance industries. Currently, she writes for
Jewelers Mutual Insurance Company
, the nation's only insurer specializing exclusively in jewelry insurance. Jessica stays current on the latest jewelry trends while covering such topics as bridal, fashion, travel, safety and insurance as they relate to the jewelry industry. She also contributes to the company's blog
The Jewelry Box
—offering an informative yet entertaining approach to keeping jewelry enthusiasts in-the-know on jewelry care, tips and trends.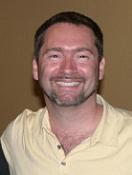 Jonathan Weingarten is the owner of Good Old Gold Inc. along with his family and is the author of "The Ultimate Diamond Information Site"
(www.goodoldgold.com)
whose firm has been serving his local community since 1981 and global community since 1998 via the web. He is a professional gemologist/diamond grader and has completed his Diamond and Advanced Diamond Grading with GIA. Jonathan's education extends beyond the typical GIA education to optical sciences & technologies used to determine light performance and craftsmanship in diamond including analogue optical devices like the H&A Scope, Ideal-Scope, DiamXray (his own invention for photography), ASET, PhASET (another invention utilizing the ASET in photography), and digital optical technologies like the BrillianceScope, Octonus DiamCalc, and the Isee2, all of which reside in his lab for diamond grading and analysis which he features online with each diamond published by his lab. He is the designer and sole distributor of the August Vintage™ Cushion and August Vintage™ Old European Cut Round diamonds. He is also the host of "
The Diamonds Channel in HD
" on both YouTube and Vimeo with an audience of over 25,000 views per month and over 800 HD videos online both teaching and showing optical diamond comparisons to people around the globe.