Bryan Boyne
Bryan Boyne is a GIA Graduate Gemologist, AGS Registered Jeweler, and Vice President of Whiteflash Inc. His career in the diamond and jewelry business spans over 35 years.
His early work was in the area of colored gemstones gradually transitioning to diamonds where his primary focus is today. Along the way he has been involved in all major aspects of the jewelry industry from buying rough gems in exotic locations around the globe, to designing and manufacturing finished jewelry. In 1999 he was recruited by the first publicly traded company selling diamonds and jewelry online, Ashford.com, where he was Operations Manager of the Diamond Division. In 2003 Bryan built and operated his own fine jewelry e-commerce business, Gemdiamond.com, which was acquired by Whiteflash in 2009. Today his primary duties revolve around education and communications for Whiteflash. He is also intimately involved in purchasing, sales and sales training, content creation, web development and company messaging.
After graduating from Rice University with a degree in Political Science and before entering the jewelry trade, Bryan played three years of professional baseball, hence his nickname "Texas Leaguer."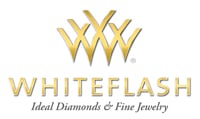 Last 5 articles of this author

Tue, 16 Jan 2018

Tacori – An Iconic Modern American Designer

The most recognizable and arguably the top designer brand in the bridal space is Tacori. But Tacori is about more than just bridal. The 'Tacori Girl' can choose to build a jewelry collection that shares the unique style aesthetic of her engagement ring and wedding band. And for her significant other, gift giving becomes a simple matter of selecting the Tacori item most appropriate for the occasion and budget.