David Friedlander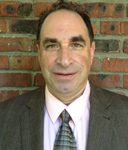 David Friedlander has been in the diamond industry since 1976 when he was accepted as a student trainee in the diamond grading school at Harry Winston in New York City. He is the owner of Diamonds by Lauren, which was founded in 1999. Today Diamonds by Lauren is one of the top sites on the web featuring Natural Fancy Colored Diamonds. David has published over 1300 videos documenting Fancy colored diamonds, as well as over 75,000 photos of diamonds of all colors.

Last 5 articles of this author

Mon, 13 Aug 2012

Fancy Vivid Yellow - "The King of Yellow Diamonds." This article will delve into the world of these most highly prized yellow diamonds.