Michael Lebowitz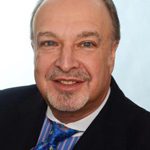 Michael Lebowitz is Director of Jewelry at WP Diamonds
Bringing over 40 years of Jewelry Industry knowledge to White Pine Trading"™s jewelry division, Michael has an extensive background in retail, wholesale, inventory appraisals, close-out acquisition, as well as product design and manufacture.

Michael began his career in 1970 with Lebowitz & Co., a family owned 3 store retail jewelry business based in central Ma. After 25 years in his family business he served as a close-out buyer and asset appraiser for Gordon Brothers Corp. in Boston. He moved back into retailing in 1997, joining the preeminent Boston jeweler Shreve, Crump, and Low as Fine Jewelry Merchandise Manager. In that role, he developed key product initiatives such as the SCL Mastercut Diamond. After leaving Shreve in 2003, he served as a consultant to manufacturer M. Fabrikant and Sons, spearheading a project to develop a high end designer jewelry line.

Michael"™s gemological background includes a Graduated Gemologist certification from the Gemological Institute of America, as well as Certified Diamond Inspector diploma from the Okuda School of Gemology, Tokyo, Japan.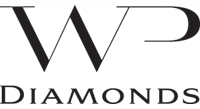 Last 5 articles of this author

Wed, 26 Mar 2014

If you continue to enjoy wearing the piece of jewelry you purchased, you always have the bragging rights that come along with the pride of ownership. However, should you for whatever reason desire to resell your special purchase, the brand makes no promise to buy it back. While the brand itself only sells "new," there's a world of buyers and sellers of pre-owned branded jewelry. This is where your brand's equity repays you. Consider that as a buyer in the secondary market, you were intrigued with the notion of purchasing a previously enjoyed diamond engagement ring from "Tiffany & Co." You as a buyer would want as many of the bells and whistles that the original purchaser received, minus the price and the storefront. The better the condition of the piece, with normal wear, is certainly the commanding issue of the secondary market's price. However, you might be surprised that the added value of the original packaging (inside box, outside box, paperwork with folder, appraisal from the brand, original receipt) will bump the price upwards. That's not to say that the market isn't strong if the piece doesn't have the box, etc. It's just nice to know that if you've kept all the marketing material together, you'll be rewarded for your efforts.