Michael Lebowitz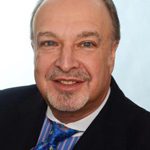 Michael Lebowitz is Director of Jewelry at WP Diamonds
Bringing over 40 years of Jewelry Industry knowledge to White Pine Trading's jewelry division, Michael has an extensive background in retail, wholesale, inventory appraisals, close-out acquisition, as well as product design and manufacture.

Michael began his career in 1970 with Lebowitz & Co., a family owned 3 store retail jewelry business based in central Ma. After 25 years in his family business he served as a close-out buyer and asset appraiser for Gordon Brothers Corp. in Boston. He moved back into retailing in 1997, joining the preeminent Boston jeweler Shreve, Crump, and Low as Fine Jewelry Merchandise Manager. In that role, he developed key product initiatives such as the SCL Mastercut Diamond. After leaving Shreve in 2003, he served as a consultant to manufacturer M. Fabrikant and Sons, spearheading a project to develop a high end designer jewelry line.

Michael's gemological background includes a Graduated Gemologist certification from the Gemological Institute of America, as well as Certified Diamond Inspector diploma from the Okuda School of Gemology, Tokyo, Japan.