All Authors

PriceScope Staff.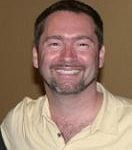 Jonathan Weingarten is the owner of Good Old Gold Inc. along with his family and is the author of "The Ultimate Diamond Information Site"
(www.goodoldgold.com)
whose firm has been serving his local community since 1981 and global community since 1998 via the web. He is a professional gemologist/diamond grader and has completed his Diamond and Advanced Diamond Grading with GIA. Jonathan"™s education extends beyond the typical GIA education to optical sciences & technologies used to determine light performance and craftsmanship in diamond including analogue optical devices like the H&A Scope, Ideal-Scope, DiamXray (his own invention for photography), ASET, PhASET (another invention utilizing the ASET in photography), and digital optical technologies like the BrillianceScope, Octonus DiamCalc, and the Isee2, all of which reside in his lab for diamond grading and analysis which he features online with each diamond published by his lab. He is the designer and sole distributor of the August Vintageâ"¢ Cushion and August Vintageâ"¢ Old European Cut Round diamonds. He is also the host of "
The Diamonds Channel in HD
" on both YouTube and Vimeo with an audience of over 25,000 views per month and over 800 HD videos online both teaching and showing optical diamond comparisons to people around the globe.
Judah Gutwein is a 4th generation member of a family owned and operated diamonds and jewelry business since 1943. Just like Judah 's Dad (Barry) left a productive career in research Physiology in 1978 to join the family business, Judah forsook a career in Psychology to pursue his own passion for diamonds. He joined the family business in 2002 as Director of Sales & Marketing. With the evolution of the Internet as a viable means of selling diamonds & jewelry, www.ExcelDiamonds.com was created as a means of bringing their products directly to the public.


Erika was a content writer for PriceScope.
Wink Jones of Winfield's, has been in the jewelry business since early 1970 when he bought his first gemstone, an amethyst, for a girlfriend in Rio de Janeiro, Brazil. Within days he was buying and selling gems, and his life long love affair and study of gems was started.Wink graduated from the Gemological Institute of America in November of 1975, and has been active in the trade ever since. His unique store has made several transitions over the years and today enjoys a modest setting with extremely low overhead which translates to clients in the form of being able to provide wonderful high quality stones and heirloom quality jewelry at a fraction of a traditional retailer. Over the years, Wink has become a respected expert nationally in evaluating the quality of diamond cutting and more importantly, in being able to explain it in an easy to understand and interesting way. He loves sharing his knowledge and his first love of extraordinary colored stones continues to this day. Wink has an incredible collection of Award Winning gemstones as well as access to exceptional gems of many hard to find specimens and extraordinarily beautiful cut diamonds.Most recently Wink has enjoyed assembling a team of expert studio artists who work with him and some even with each other. For example Richard Homer, world famous in the gem cutting world and Ocean Pearlman, a nationally and internationally recognized designer who has worked with Royalty have also teamed together to bring their expertise to greater heights by each accenting the strengths of the other to create incredible wearable art. He also partners with some of America"™s finest studio artisans to create fabulous custom pieces to make his clients"™ hearts sing. Wink takes great joy in working with people to create heirloom quality jewelry that will be enjoyed for generations.