David Atlas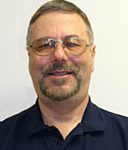 President of D. Atlas & Co.,Inc. A family business established in 1898. Partner in Diamond & Gem Laboratories of America and consultant to Imagem, Inc. Past Interntional Chairman of the Gem & Jewelry Committee of ASA. Past Treasurer of the Philadelphia Jewelers Row Association. Currently Associate Director and Chair of the Ethics Committee of NAJA. Expert witness, consumer consultant, lecturer and appraiser.

Last 5 articles of this author

Fri, 29 Jun 2012

Over the past few years there has been a marked increase in the purchase of old cut style diamonds. We more and more often deal with questions from consumers who are considering both newly minted old style cuts and authentic old cut diamonds. Of course, the diamond material is hundreds of thousands of years old anyway, but there are those who wish to go "new" or "old" and those who just want the old look. A further layer of unknowns crop up when a client wants to differentiate from an unrestored old cut from an old looking stone that may have been more recently repaired or lightly modified for one of several reasons. Then, there are those people looking for all the best look of an old cut in a newly minted old looking diamond, which has the high light return features available utilizing more recent diamond cutting knowledge and techniques that did not exist a 100 years ago.