All Authors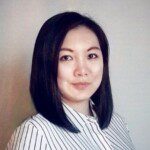 Based in Houston, Texas, Gloria has a background in Marketing and Public Relations. She has worked in a wide range of industries, ranging from technology to real estate to non-profit, and comes most recently from the art and music world. Gloria inherited a love of jewelry from her grandmother on her mother's side, which led to her very serious and passionate collecting of antique and vintage fine jewelry, something she's done since high school. She loves stones and jewelry that have stories and meaning. The oldest piece in her collection is a Georgian (late 1700s) 18kt yellow gold handmade brooch set with table-cut diamonds in the shape of flowers.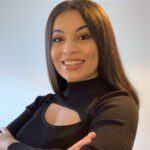 Bianca Mac Donald is a South African Copywriter who has a Bachelor of Commerce degree specializing in Digital Marketing from
Vega School of Brand Leadership
. Mac Donald's content creation for PriceScope Inc. comes from her enthusiasm for Gemology and passion for Jewelry. Mac Donald has previously marketed brands in the beauty, travel, and tourism industry. Her aim is to create content that is engaging, conversational, and adds value to people's lives. In her spare time, Mac Donald works together with non-governmental organizations in Africa to promote human rights, and empower young adults from diverse cultural, social, and economic backgrounds.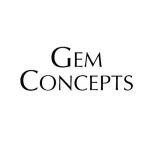 A second generation Diamond cutter, Diamond designer and Diamonds enthusiastic especially for old cut Diamonds. Also, a longstanding Pricescope participant who enjoys educating as well as learning. Founder of GemConcepts Ltd., which specializes in designing and cutting unique Diamonds using a new approach and new philosophy. http://gemconcepts.net/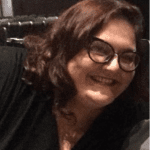 Kayti Kawachi is a Social Media Manager and blogger, she loves to write and create valuable connections between people on the internet. Kayti spends a lot of her time chasing her toddler daughter, so her time to sink into the beautiful world of jewelry has become a very welcome escape into delicious decadence and opulence.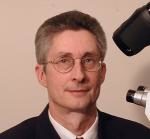 Michael D Cowing is an educator, gemologist and appraiser operating an Accredited Gemologist Association (AGA) Certified Gem Laboratory. His career in the diamond, gem and jewelry business spans over 35 years.
He began as an amateur faceter and gemstone cutter in the late 70"™s involved in the early computer aided facet design of gemstones and ray tracing analysis. He progressed through goldsmithing and jewelry making, and then into the field of gemology. There he earned the Fellowship Diploma (FGA) of the Gemmological Association of Great Britain after study with the Columbia School of Gemology. He is an AGA Acredited Senior Gemologist. Mr. Cowing also progressed in the field of gem and jewelry appraising where he reached the Senior Member level with the National Association of Jewelry Appraisers (NAJA).
In 2000, he was hired as a researcher by EightStar Diamond Company under whose auspices he and Al Gilbertson developed a patented diamond performance analysis tool. That instrument was the foundation of a research contract garnered with the American Gem Society. They subsequently purchased that patent and modified it to become their Angular Spectrum Evaluation Tool (ASET).
He was a 2006 nominee for the Antonio C. Bonanno Award for Excellence in Gemology.
Mr. Cowing"™s focus in gemology has centered on all aspects of diamond grading and valuation, especially re-search in diamond and gemstone computer aided design and light performance analysis.
He is the author of over a dozen articles educating the diamond trade, gemologists and consumers in areas such as diamond light performance and professional diamond grading technique, history and science. science. Among them are:
Journal of Gemmology, "Diamond brilliance: theories, measurement and judgment", 2000
Journal of Gemmology, "Describing diamond beauty "" The optical performance of a diamond", 2005
Journal of Gemmology, "Accordance in Round Brilliant Diamond Cutting", 2007
Journal of Gemmology, "A Place for CZ Masters in Diamond Color Grading", 2008
Journal of Gemmology, "The Over-Grading of Blue Fluorescent Diamonds", 2010
Journal of Gemmology, "Objective Diamond Clarity Grading", 2014
Gems and Jewellery, "The Central Ideal", 2009
Gems and Jewellery, "A Cure for the Fluorescence Blues", 2010
Other diamond and gemology related articles were published in the Accredited Gemologist Association journal, JCK magazine, Modern Jeweler, New York Diamond Magazine, Israel Diamond Magazine, NAJA Jewelry Appraiser quarterly, and the American Gem Society Lab News.
His parallel livelihood began with a Master of Science degree from the University of Maryland and progressed for three decades in Research and Development in the fields of electronic communications, speech digitization and compression, and speech understanding and recognition.