All Authors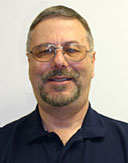 President of D. Atlas & Co.,Inc. A family business established in 1898. Partner in Diamond & Gem Laboratories of America and consultant to Imagem, Inc. Past Interntional Chairman of the Gem & Jewelry Committee of ASA. Past Treasurer of the Philadelphia Jewelers Row Association. Currently Associate Director and Chair of the Ethics Committee of NAJA. Expert witness, consumer consultant, lecturer and appraiser.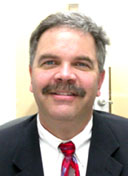 Neil Beaty is a full time professional appraiser based in Denver Colorado USA. He's a GIA Graduate Gemologist and is both formally trained as an accountant and as a professional appraiser. He has been in the involved in the jewelry industry since 1978 and has spent decades as a master bench jeweler as well as training and managing others to do the same. His firm, American Gem Registry Inc. does appraisal and consulting work for consumers, attorneys, jewelry stores, charities and insurance companies. He is a regular contributor on the forum.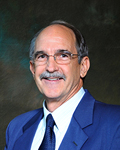 Bryan Boyne is a GIA Graduate Gemologist, AGS Registered Jeweler, and Vice President of Whiteflash Inc. His career in the diamond and jewelry business spans over 35 years.
His early work was in the area of colored gemstones gradually transitioning to diamonds where his primary focus is today. Along the way he has been involved in all major aspects of the jewelry industry from buying rough gems in exotic locations around the globe, to designing and manufacturing finished jewelry. In 1999 he was recruited by the first publicly traded company selling diamonds and jewelry online, Ashford.com, where he was Operations Manager of the Diamond Division. In 2003 Bryan built and operated his own fine jewelry e-commerce business, Gemdiamond.com, which was acquired by Whiteflash in 2009. Today his primary duties revolve around education and communications for Whiteflash. He is also intimately involved in purchasing, sales and sales training, content creation, web development and company messaging.
After graduating from Rice University with a degree in Political Science and before entering the jewelry trade, Bryan played three years of professional baseball, hence his nickname "Texas Leaguer."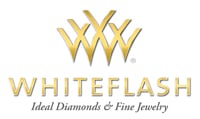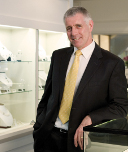 Garry Holloway FGAA, DipDT, JAA Appraiser, left a career in geology and in 1976 established Melbourne diamond design award winning jeweller, Precious Metals. In 1984 he studied the Fire Scope while undertaking the Gemological Association of Australia's Diamond Diploma. This led to a long and passionate interest in diamond cut. After the publication of the Gemological Institute of America's 'brilliance' report in 1998 this passion became a crusade to improve the cut quality of all diamonds. Garry developed the
Holloway Cut Adviser
(HCA) system in 2000, and released a portable
Ideal-Scope
in 2001. In 2004 he was a speaker at the 1st International Diamond Cut Conference (IDCC) in Moscow, Russia. The HCA was used to grade the cut quality of more than a billion dollars of diamonds in its first year alone. Holloway's HCA patent was granted on July 31, 2007. His diamond-cut consultancy has strong alliances with leading international diamond researchers and websites.

After graduating in business, Paul Slegers started working in an Antwerp diamond business in 1989. Over the years, he gained experience in different fields of the diamond business, from cutting small diamonds in Asia, through producing tools for diamond cutting, up to cutting medium size H&A diamonds.In 2001, he started up his independent company,
Infinity Diamonds
, cutting super-ideal diamonds. In his articles, he will try to give you background information of the worldwide diamond business.