Bianca Mac Donald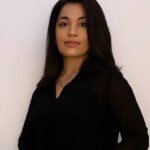 About
Bianca Mac Donald is a South African Copywriter who has a Bachelor of Commerce degree specializing in Digital Marketing from Vega School of Brand Leadership.
Mac Donald's content creation for PriceScope Inc. comes from her enthusiasm for Gemology and passion for Jewelry. 
Mac Donald has previously marketed brands in the beauty, travel, and tourism industry. Her aim is to create content that is engaging, conversational, and adds value to people's lives.
In her spare time, Mac Donald works together with non-governmental organizations in Africa to promote human rights, and empower young adults from diverse cultural, social, and economic backgrounds.