Ashley Boykin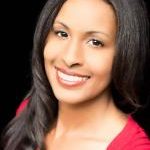 Ashley has always had a passion for jewelry and fashion. When she isn't working you can find her traveling or practicing dressage.
Last 5 articles of this author

Mon, 18 Apr 2016

By

Ashley Boykin

Verragio "Classico Collection" Engagement Ring, $2,450

at Solomon Brothers

I recently brought you a post detailing how you can save an extra bit of money when you purchase your engagement ring. However, that was only the beginning and I'm here to teach you a few more ways to keep some money in your wallet and put a nice ring on someone's finger.