We are now completely within the new year (Goodbye 2020 – glad to never see you again!) and a new month, so we are looking at a new day and birthstone with renewed interest. January's birthstone is the deep red garnet.
WHAT'S IN A NAME?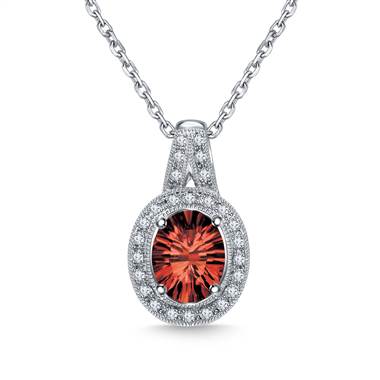 Garnets are found in almost all ends of the world and are a little older than 5,500 years. As you can imagine, a lineage that far back comes with a lot of stories to tell. One such story is how it received its name. Now, there are differing reports on how it received its name, two areas claim it was named after one of their words. Depending on what to believe, the name hails from Middle English or Latin. However, they do have a common thread, whichever story you believe, they both named garnet according to its deep, red hue. We would like to note that garnet also comes in other colors, however, January's birthstone is the red garnet which is also the most prolific garnet color in the world.
HAPPY ANNIVERSARY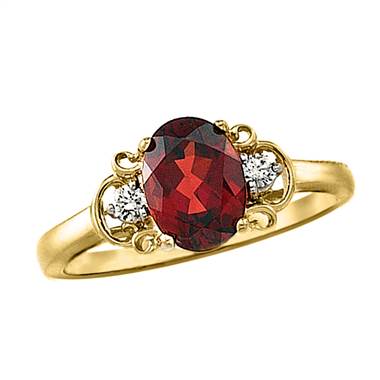 Not only is garnet January's birthstone, but it is also the traditional gift for the second wedding anniversary. We believe that you can never have too many "wedding" rings which are why we selected this ruby-red garnet ring as a wonderful addition to one's wedding jewelry collection. Fortunately, you don't have to be married to have this ring in your jewelry box.
ONE AND ONLY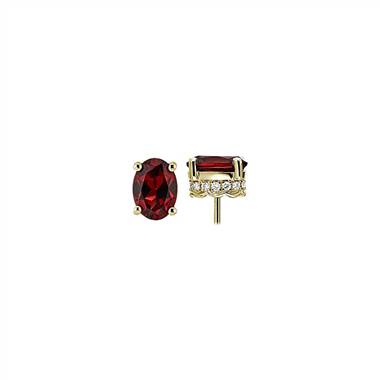 Have you noticed that we have not made reference to any other gemstone for this month? That's because garnet is so prolific throughout the world and there are multiple types of garnets available that we can't imagine January adding another gemstone. This means January babies won't have to pick their favorite birthstone for their month unlike many of us born in the other 11 months of the year. Thankfully, there are so many beautiful ways to wear this stone that you'll never get bored. We love the hidden elegance exhibited on this pair of garnet earrings and think they're a wonderful present for any January babies.
Garnet is a great gemstone and birthstone that many people, regardless of their birth month, would be lucky to own. Possibly, more importantly, we look at this stone as a representation of turning over a new leaf full of hope for the coming year. It is the stone of the first month of the year and provides us with a passion for all of the wonderful things in store for us!
Check out the Show Me Your Garnets thread in the Diamonds and Jewelry forum in the Colored Gemstones section on the PriceScope Community.
Written by Ashley Boykin