Jasmine Tookes and Juan David Borrero (via PopSugar)
We love engagement rings around here and we have been gawking at model Jasmine Tookes's massive engagement ring she received from her fiancé Juan David Borrero in September. We are positively giddy about her ring because it is just oh so beautiful. It was an eight-month labor of love for her fiance who custom-designed her ring with Ritani.
THE CUT AND CARATS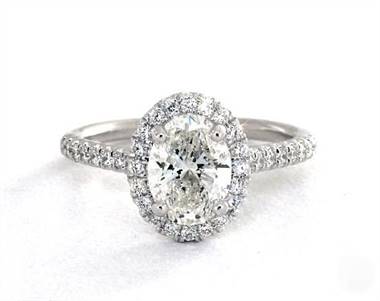 Every few years a celebrity or royal puts another diamond cut on the forefront, this time is no different. Her oval cut diamond with a hidden halo has us absolutely drooling to add an oval cut halo to our long list of jewelry wants. Her stone comes in at a fabulous 7 carats. It is set on an 18K yellow gold band, with diamond-encrusted platinum prongs to secure the stone and finished with a hidden halo. The hidden halo keeps the focus on the ring 100% while adding a bit of sparkle to the look; think of it as lowlights for your stone. The hidden halo creates the look of a solitaire with the bang of a halo, a win-win situation. This outstanding design makes her ring look completely balanced and doesn't overwhelm her thin fingers at all. We are in love!
THE COST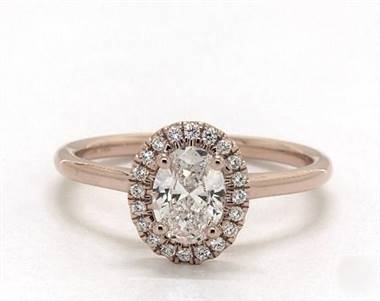 As expected, magnificence in the jewelry world comes with a steep price tag! In this case, Borrero's bank account dipped to the tune of $250,000.   We like to think that her fiance scoured the globe to find just the right stone for this uniquely beautiful setting. Seems like Jasmine found the right one. Get yourself someone who will spoil you with diamonds!
THE BRAND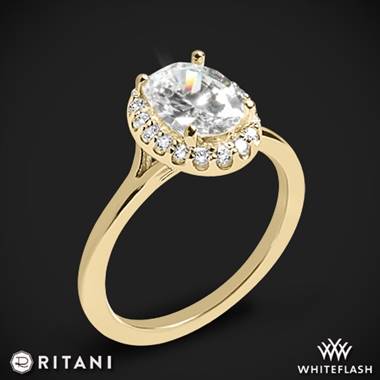 Ritani is a wonderful brand and we know Jasmine and Juan are in good hands with this jewelry house. Ritani truly excels in engagement rings and diamond bridal jewelry,  a custom engagement ring by the house is extremely special. We are no strangers to the brand and we have been impressed year after year by the design and stone quality of their pieces. Jasmine Tookes has long been a Ritani fan, we wouldn't be surprised if Jasmine's bridal suite came from the house as well.
Jasmine Tookes' engagement ring is one of our favorite rings of 2020. It is a masterclass in how to design an elegant engagement ring. We hope that they have a long and happy marriage!
What shape is your engagement ring? We want to hear from you in the PriceScope forums! Join the community today!
Written by Ashley Boykin