Throwback Thursday is our chance to celebrate shared posts from PriceScope's past. PS Member, Piggies shared her Tiffany Legacy® Engagement Ring in the Show Me the Bling! forum back in 2010. This stunner deserved another look, and I really think you will enjoy this eye candy as well.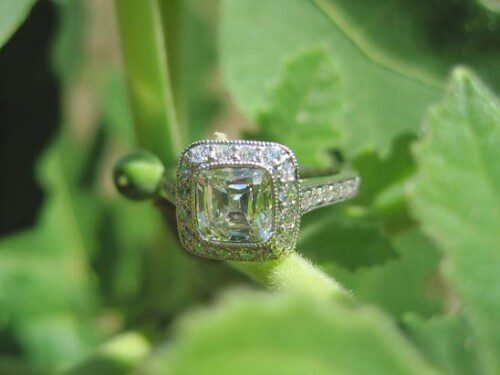 Piggies knew that Tiffany & Co. Legacy® was not the spendthrift route as engagement rings go, it was absolutely worth it to her. Her fiancé took her shopping a couple of months after the official engagement. He suggested that they pop into the Tiffany & Co store to just take a look, and she was happy to oblige him.  He then sneakily returned to the store and picked up the setting that she loved with the diamond he had ordered and surprised her far earlier than she expected.
What was most important to her at the end of the day, was that she was planning to marry the most wonderful man ever for her. That is the dream for everyone.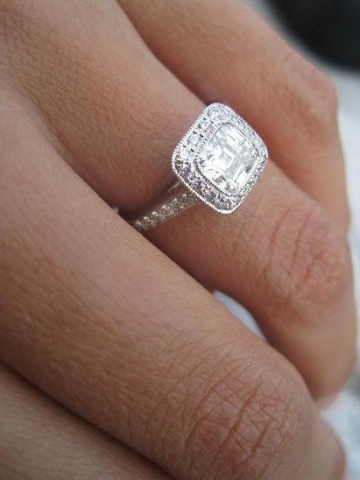 STATISTICS:
Total Carat Weight: 1.32 ct
Color Grade: F-G | I
Clarity Grade: VS2
What a decadent ring and a sweet story. We hope that it has continued to be worn in love, health, wealth, and happiness in the intervening years. The pics are lovely and I imagine that it's even more so in person! Thank you for sharing it with us.
Join the PriceScope community to gain access to our archived jewelry.
Written by Kayti Kawachi