Jonathan Weingarten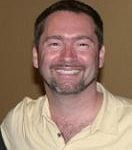 Jonathan Weingarten is the owner of Good Old Gold Inc. along with his family and is the author of "The Ultimate Diamond Information Site"
(www.goodoldgold.com)
whose firm has been serving his local community since 1981 and global community since 1998 via the web. He is a professional gemologist/diamond grader and has completed his Diamond and Advanced Diamond Grading with GIA. Jonathan"™s education extends beyond the typical GIA education to optical sciences & technologies used to determine light performance and craftsmanship in diamond including analogue optical devices like the H&A Scope, Ideal-Scope, DiamXray (his own invention for photography), ASET, PhASET (another invention utilizing the ASET in photography), and digital optical technologies like the BrillianceScope, Octonus DiamCalc, and the Isee2, all of which reside in his lab for diamond grading and analysis which he features online with each diamond published by his lab. He is the designer and sole distributor of the August Vintageâ"¢ Cushion and August Vintageâ"¢ Old European Cut Round diamonds. He is also the host of "
The Diamonds Channel in HD
" on both YouTube and Vimeo with an audience of over 25,000 views per month and over 800 HD videos online both teaching and showing optical diamond comparisons to people around the globe.