Jim Rentfrow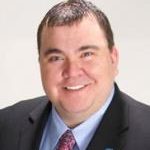 Jim Rentfrow is a faceter who is based out of Moorhead, MN. He was trained by a local jeweler in Fargo, ND whose inventory is known for its precision cutting. What started as a hobby quickly became an obsession with finding the best material and cutting designs from around the world. Jim suppliers jewelers and private collectors from around the globe. He is an active contributor to One World Gemstone and the Custom Gemstone Studio. Jim uses his own faceting designs as well as designs from Jeff Hunt, Jeff Graham, Maco Voltoloni and many other well known designers.

Last 5 articles of this author

Wed, 16 Mar 2011

This article is the second in a series on how gemstones are faceted. This gemstone cutting tutorial takes the reader from rough gemstone to a finished 4.59 carat cushion. The original piece of rhodolite garnet rough was 10.2 carats and was shaped well for a cushion cut.