Jessica VandenHouten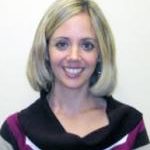 Jessica VandenHouten is an award-winning, published writer with more than a decade of professional writing experience in the radio broadcasting, consumer packaged goods and insurance industries. Currently, she writes for
Jewelers Mutual Insurance Company
, the nation"™s only insurer specializing exclusively in jewelry insurance. Jessica stays current on the latest jewelry trends while covering such topics as bridal, fashion, travel, safety and insurance as they relate to the jewelry industry. She also contributes to the company"™s blog
The Jewelry Box
""offering an informative yet entertaining approach to keeping jewelry enthusiasts in-the-know on jewelry care, tips and trends.

Last 5 articles of this author

Tue, 19 Apr 2011

Spring brings to mind all things clean and new. While clearing out the clutter and polishing up the wood work this season, don't forget to revitalize the sparkle to your jewelry collection too. Your smallest treasures are often the ones most overlooked. Now's the perfect time to dust off the jewelry box and give the precious items inside the attention they deserve.