Pink Diamonds
High profile pink diamonds have led several auctions in recent years. The 24.78 carat "Graff Pink" diamond sold at Sotheby's for $46 million on November 16, 2010. In May 2011 Sotheby's sold another large pink diamond for $10.84 million, a 10.99 carat fancy intense pink. While natural pink diamonds are costly and rare, pink diamonds of varying carat weights, hues and saturations are available.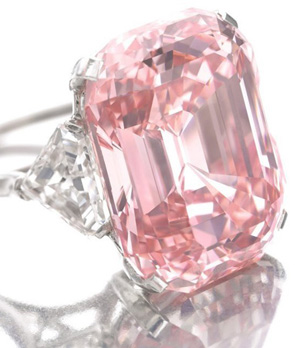 Photo: Sotheby's
A fancy intense pink, the 24.78 carat "Graff Pink" sold at Sotheby's for $46 million on November 16, 2010.
Pink Diamond Details
Cause of Color: The color of pink diamonds is generally thought to be caused by colored graining, which results from structural irregularities in combination with an impurity.
Secondary Colors: Common secondary colors in pink diamonds include brownish pink, orangish pink, and purplish pink.
Rarity: Paler pinks with secondary hues are more common than pure and intense pinks. Natural fancy pinks are appreciably rare regardless of secondary colors and are priced accordingly.
Grading: Pink diamonds are graded as Faint Pink, Very Light Pink, Light Pink, Fancy Light Pink, Fancy Pink, Fancy Intense Pink, Fancy Dark Pink, Fancy Deep Pink, and Fancy Vivid Pink.
Mining: Australia's Argyle Diamond Mine produces most of the world's pink diamonds, which are sold at the annual Pink Tender.
Pink Diamond Gallery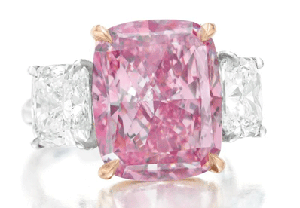 Photo: Sotheby's
10.09 carat fancy vivid purple-pink diamond ring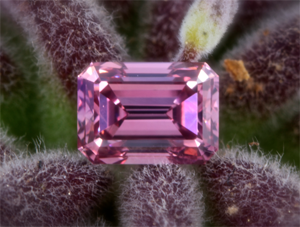 Posted by kenny
.27ct fancy deep purplish pink diamond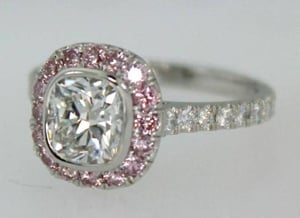 Posted by SmallSparkle
pink diamond halo ring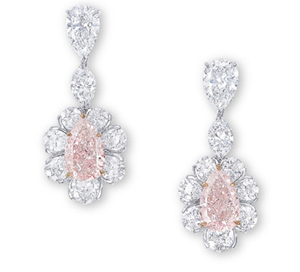 Photo: Christie's
4.03ct and 4.01ct fancy pink diamond earrings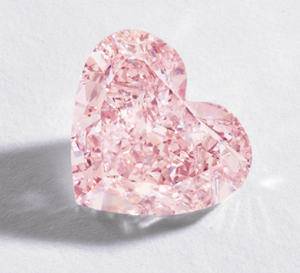 Photo: Sotheby's
5 carat orangy-pink diamond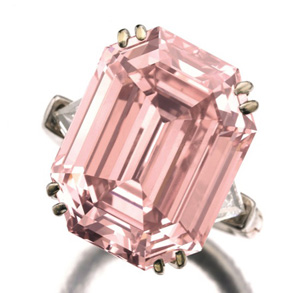 Photo: Sotheby's
10.99 carat fancy intense pink diamond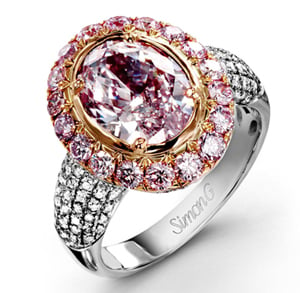 (CNW Group/The Marquis Group)
Largest pink diamond mined in Canada, a 2.75 carat light pink.
Related Topics on Pink Diamonds:
Learn more about Fancy Color Diamonds
Have more questions about fancy color diamonds? Click on the links below or visit our Fancy Color Diamond Guide.
Fancy Colored Diamond Guide Topics:
Fancy Colored Diamond Introduction,
Yellow Diamonds,
Brown Diamonds,
Pink Diamonds,
Blue Diamonds,
Green Diamonds,
Black Diamonds,
Red Diamonds,
Orange Diamonds