PS Welcome - YouTube
All about PriceScope
Thu, 02 Dec 2010
Watch The Graff Pink Set a World Record
H1:
Watch The Graff Pink Set a World Record
By
Erika W.
The Graff Pink at Sotheby's
Click on the link below to watch The Graff Pink set a new world record for a diamond or jewel sold at auction. The auction took place at Sotheby's Geneva on November 16th, and the exceptionally rare 24.78 carat pink diamond sold for $46 million. There are fantastic live shots of the diamond in the video. The excitement is palpable!
Auction Night: A Superb Pink Diamond, 16 November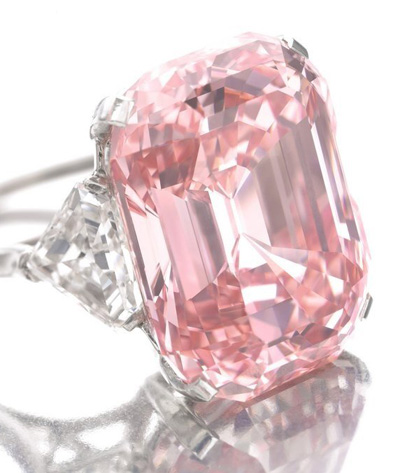 Photo: Sotheby's
The Graff Pink
Related Blogs and Discussions:

Harry Winston and the 24.78 Carat Pink Diamond

New World record price for a Diamond??