By Erika W.
Bottle of wine, box of candy, and a 5 carat orangey-pink diamond? Why yes, of course! This heart-shaped diamond, which led Sotheby's Important Jewels sale last week, is sure to start a conversation.
We hope you have a lovely and romantic Valentine's Day!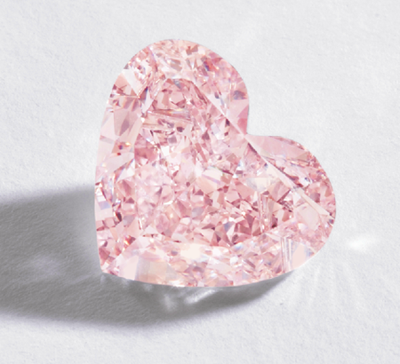 Photo: Sotheby's
The 5 carat heart-shaped diamond was sold mounted in a pendant and fetched $632,500 at Sotheby's Important Jewels sale. We'd like to find a pink diamond in our box of conversation hearts!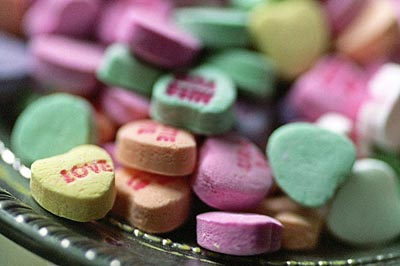 Photo: cafemama flickr
Related topics: