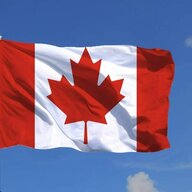 Joined

Feb 2, 2011
Messages

1,863
All well maintained princesses take showers no?

Zeelo (her nickname) takes a shower on your shoulder. You place a nice thick washcloth on said shoulder (no thin ones if you please) and she will enjoy a nice soak. No soap or conditioner, plain water is fine. I've drained the tank watching her hose off. Takes a couple of hours to dry fully so please, turn on the fireplace?

Zeelo enjoys most meals with us. She has her own dish of food on top of her cage, and eats most of what we do. Breakfast was scrambled egg (shhh, she doesn't need to hear the details), oatmeal and blueberries. Cup of herbal tea. Tonight she dined Italian again. Hawaiian pizza. She got excited the other night as she loves noodles and stepped into the bowl, hence the shower the next day. Tonight is movie night and popcorn. She loooooves popcorn.