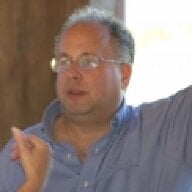 Joined

Jul 6, 2004
Messages

5,962
OK, one...no...make that two more threads...but BOTH are about trying to ask the question of...how do you put the whole buying process together.
On the one hand...(and both of these solutions are offered by Denver Appraiser/Neil, bless his heart...and for this first one...he''s really the best person on this board to go to for advice to make this work)...most recently....it''s finally been reviewed to my satisfaction that there is no safe harbor, regardless...so for those who would like to be anal, thorough, safe, and protected in the buying process...since even in going to just one vendor who seems to have what you want, since even HE can damage the goods while trying to get it to you...best to a) engage an appraiser at the outset, b) get it insured uniquely in year one at least with Jeweler''s Mutual, and only then c) understand that even if your own jeweler messes it up, you''re
https://www.pricescope.com/community/threads/question-for-professional-jewelers.103273/
.
Or...also, courtesy of Neil, embedded in a longer post I initiated...of trying to jimmy the system...we''re reminded (in his second post in
this
thread) that we could also just take a simpler approach, follow these simple instructions:
"1) Find a jeweler that you trust.
2) Tell them what you want.
3) Buy it."
...and then have a nice day.