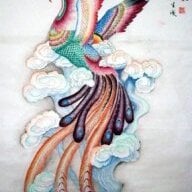 Joined

Jul 31, 2014
Messages

9,476
Here are the stones...I can't tell much from the video other than they do look white and well cut. Considering they will all be "leaky" due to the cuts I don't think I'll have the issue of the main stone and side stones being too far from each other in color. I don't know if it's the lighting environment but they look very flat, other videos they've posted have had a bit more fire/scintillation for these types of stones.

they took the stock video of the scissor cut video down but here is one of stock frenchies to illustrate the difference

https://www.alibaba.com/product-detail/Tianyu-gem-factory-bulk-wholesale-super_62050425735.html?
Are those all french cuts (the small ones)? The larger criss cut is SO PRETTY!!!! the smaller ones are nice too, it's just so hard to tell since they are so small.