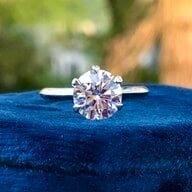 Joined

Jun 16, 2017
Messages

424
Hello, again! I thought it might be easier to find and reference the Tianyu info if it had it's own thread, so here we are!
Tianyu Gems is a moissanite manufacturer and cutter located in China. I discovered them in early 2017 on Reddit - someone over there was discussing C&C's patent expiring and how it had caused their cutting houses to begin selling unbranded moissanite. At the time I had a colorless Forever One stone that I was pretty unhappy with: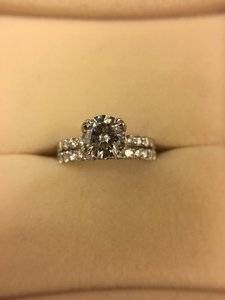 It had a dark, mushy center and I didn't like the splintery cut. As Tianyu's prices were so low, I figured I'd take the risk and order a stone from them. I fully anticipated I'd get something awful and then wouldn't be able to return it, basically I considered the money I spent a loss until proven otherwise. And yeah, it was proven otherwise.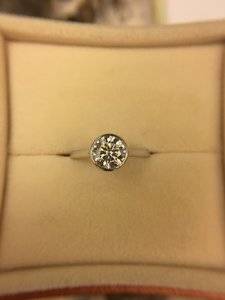 The stone I received was a much better H&A cut, and a clearer, brighter stone. I ordered a 7mm D/E color H&A cut. The above pics were taken in my very warmly lit bathroom, so not the best representation of color. I loved the stone so much I had David Klass set it in a 14k white gold/palladium bezel setting. His glamour shots do a better job of showing the actual color: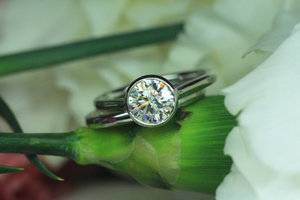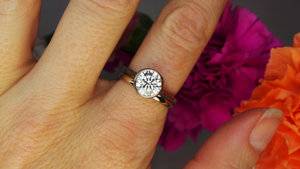 All-in, including shipping, this stone was $154. So basically at that point I was hooked! Haha Within a few weeks I ordered a 7.5mm F color OEC, though I will say their OECs lean a little more transitional. Again, I had David set it for me.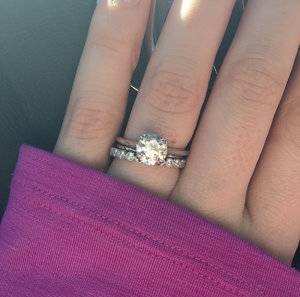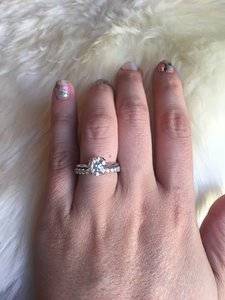 David's videos:
https://streamable.com/ez1gr
https://www.instagram.com/p/BYiklH0FyhG/
This ring and OEC are perfection. The stone never goes disco ball crazy like moissanite likes to do, it is just a gorgeous, dreamy stone. It was at this point I realized old cuts are my jam. I can appreciate the beauty of H&As and MRBs, but I am head over heels for old cuts.
Before I realized that, I had already ordered two 5mm H&As for David to bezel set as earrings for me. These are my everyday studs: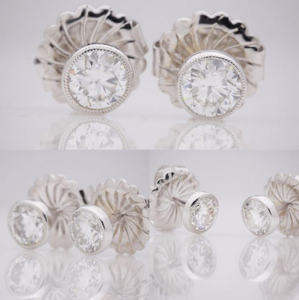 Once I discovered I really loved antique-style cuts, I decided to give an ACC a try. I wanted to do a five-stone ring for my low-key days, and why not throw in a larger stone while I'm at it, right?? Thus, these 4mm F color baby ACCs and 7.5mm F color mama ACC came to live with me: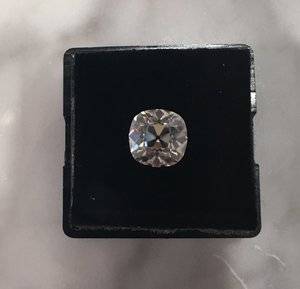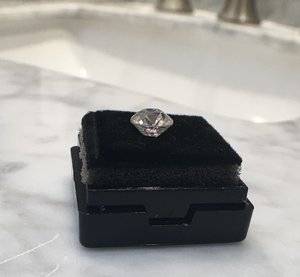 Oh! Hit my photo limit! Will continue in next post.