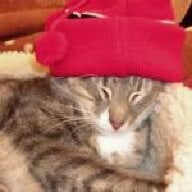 Joined

Aug 14, 2009
Messages

26,403
Okay, I'm down the pearl rabbit hole now with your posts! I'm gonna need some pink akoyas soon. And this bracelet is gorgeous! How delicate are these pearls? Any worry wearing the bracelet while typing and would it be a bad idea to stack with my infinity bangle?

Thank you so so so much for this amazing information!
Welcome!! Water's great
Pearls aren't doing to fall apart if you sneeze on them but they're definitely on the delicate side… But I personally want to enjoy my pearls even if that means that I risk some scratching and chipping.
I wouldn't stack them with a bangle that exposes diamond girdles. I do personally stack with smooth-edged gold bangles all the time though. So far… Yeah, there's some fine scratching, but nothing to write home over. It really depends on your tolerance for risk and damage ❤️
Mikimoto defaults to A+ quality pearls in their designs (I was told I could upgrade to a higher pearl quality and pay the difference). That makes these pieces a little easier to wear, I think, since you're not worrying about damaging very-valuable AAA pearls!!