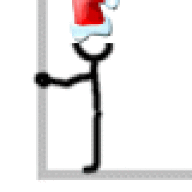 Joined

Dec 29, 2004
Messages

17,193
A couple of weeks ago, I was looking around ebay for a floral wedding band since I read that another Pricescoper was looking for one in a size 9. I kept looking on her behalf from time to time. A Beaudry floral band came up with a starting bid of $875. It had no bids. Dismissing it as fake, I didn't think much about it until a few days later when I popped into ebay again.
It was still at $875 with only one bidder and the auction was close to ending. I started googling for Beaudry online and see that he did create designs like this. I also googled "Beaudry fake rings" and came up with nothing. So figuring I might take a chance at it, because I couldn't see it as a design that someone would attempt to fake (and even if it were just platinum and real diamonds, it'd be worth the money), I bid and won at a little over $1000.
Then I got that scam email that I mentioned on
this
thread. Since everyone seemed to think the seller was innocent, I paid via paypal and told him I was going get it authenticated, so please don't send if he thought it was a fake. (Hey, thought it was worth a shot.)
When I got the ring, honestly, I was not expecting much. It looked good, felt heavy, and the diamonds sparkled. I louped them. Clean. Then I took my H&A viewer to see what the cuts might be like, and to my shock, I saw perfect arrows in many of the diamonds and the other ones had a perfectly symmetrical pattern I had not seen before. I began to think it might be real, because a fake surely would not use such nice diamonds!
Michael Beaudry recently opened a boutique at the Montage Hotel in Beverly Hills. I spoke to a lady named Sarah over the phone, who was delightful. She told me to bring the ring in and that a gentlmen named Sonny would look at it. I met him today and he was SO nice! He said he thought it was theirs, and then asked another gentleman to look at the ring.
Michael Beaudry himself!
He didn't even need to look at the ring under a loupe. He just said, yes, that is mine. He said he know his all his rings because they are all his children. It didn't have the six digit number that Beaudry has on all their rings now, but Mr. Beaudry said the ring was made before they started doing the numbers.
Sonny was a total doll and even though he knew I wasn't buying anything, gave me a mini tour of the lovely store and told me a lot about the details (ceilings, furniture, etc). Honestly, I have never experienced such lovely service in a jewelry store. Beaudry is smart. Today's chick that bought a ring for a steal on ebay might be tomorrow's Beaudry Couture customer. I thoroughly enjoyed the experience...such a treat and OH MY GOD, the jewelry. Just gorgeous!!
So I bought this ring as my "Amelia Backup". Diamonds are her birthstones, and the flowers to me represent a girl.
Enjoy!!!
Stats:
Michael Beaudry Platinum (10.2 grams) Floral Ring with Diamonds, about .30-.40ctw. Size 6.