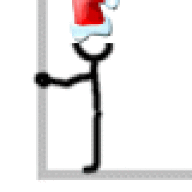 Joined

Dec 29, 2004
Messages

17,193
Hey ebay experts, I need your help.

I rarely buy off ebay, but I''ve had an account for years and bought a handful of items with no troubles.

I just bought a band off ebay, figuring I''d take a chance, but when I won the item, I got an email that the sellers paypal account was closed and I needed to pay through Western Union.

Obviously, this is a scam, so I reported it to ebay and sent an email to the seller through ebay that I would not be paying for the item until ebay got back to me. He said, please do report it because they had something similar happen 3 months ago to another buyer of theirs.

Anyway, ebay came back and said it was a scam (no surprise) through one of their canned email responses. No mention on whether it was a third party scam or the seller himself.

So do you think I should just not pay for the item altogether, or is it possible that the scam had nothing to do with the seller? I don''t buy on ebay enough to know how some of these things really work, and I don''t care about feedback since I don''t buy a lot. But it would a bummer for the seller if it had nothing to do with the scam?

Just thought I''d get your two cents. Thanks in advance...