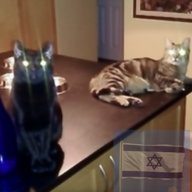 Joined

Jun 8, 2008
Messages

50,118
@eesmom

Hi! I can see your question embedded in Missy's quoted post and hopefully she will see it! However, I think she will tell you that you cannot choose an OEC by specs. You have to look at many stones sometimes for a long time to find a fabulous facet pattern like Missy's. Check out Old World Diamonds, Jewels by Grace, and Love Affair Diamonds as they all will show close up shots of facet patterns.
Thanks
@diamondseeker2006
I did not see this til just now.
Could I ask what the specs on for your OEC? I am very interested in getting a flowery, sparkly OEC for my 20th. . . would love to know what kind of specs I should be looking for. . .
Hi
@eesmom
as usual
@diamondseeker2006
hit it right on the money. You cannot choose an OEC by specs. And what kind of faceting do you prefer? Many different flavors to choose from in old cuts.
My OEC is a 4.93 carat GIA J VS1. And Old World Diamonds has a huge inventory to look through if you are fortunate to be able to visit Adam at OWD in NYC. Grace from jewels by Grace also has a wonderful selection. I do not believe LAD is still in the diamond business but I could be wrong.
Thanks for the lovely comments re my ring (Bubbalah).
Here's a close up photo of Bubbalah.