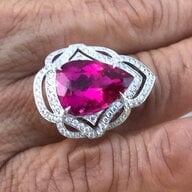 Joined

Dec 26, 2017
Messages

1,652
We are in the process of setting DW's oval shaped, green jadeite cabochon, and would appreciate a little help from our experts here. Our US jeweler hasn't had much experience with jadeite, and I think our cab is sitting too low in the setting as designed. I just don't know enough to offer advice on how to correct the issue.
When I look at settings on the Kathy Jade site it appears their cabs are set on a flat disc shaped to match the base of the stone, and with the prongs being the only thing holding the stone in place. This allows the stone to be raised up level with the top of the surrounding halo such that the entire stone is visible.
Am I correct, or is there some additional mechanism that helps hold the stone in place? This is a typical example of what I'm seeing on Kathy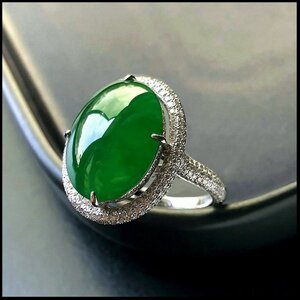 Secondly, is the flat disc the cab sits on usually fully closed or is there an area open to the finger similar to how DW's boulder opal was set?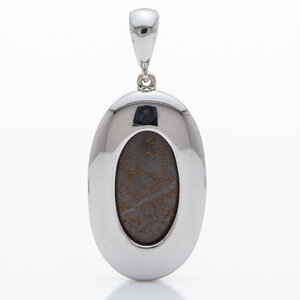 Thank you so much for your help. Our design is done except for this little problem.