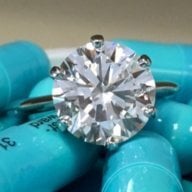 Joined

Dec 3, 2011
Messages

9,768
Let's face it, there's is a whole generation of PARENTS who have encouraged their children to take out student loans when no one was thinking of the consequences to the children's lives in the future. This is garbage. Kids trust their parents to steer them in the right direction. These parents have been so desperate for their children to have a college degree that they have hobbled their children's' futures.

I'm not making excuses for these kids. I'm stating facts.

The age of 18 years old is still a kid. I am a totally different, far more mature individual than I was at 18 and I was too mature for my age. By 18 I had been living on my own for two years. I was still naive to many parts of the world and I had a lot to learn.

Are there young people out there who can make smart decisions when it comes to school finances? Yes. All of my older children are that way. But if I had been the type of parent who encouraged them to take out a mountain of student loan debt because "that was the only way they would have any kind of future" then maybe things would be different for my kids.

There is much more at play here than simple entitlement and irresponsibility on the kid's part. I think we need to see that.
I agree with all of this.