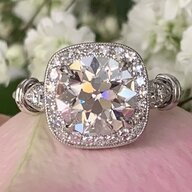 Joined

Jan 11, 2006
Messages

55,813
@msop Great point about grad school loans. I think loans should only be given when the profession will likely result in an income that can realistically afford the loan repayments (such as yours). My niece graduated from optometry school and started out making triple what a beginning teacher makes and can easily make her payments. I know others who borrowed for expensive grad school for lower paying professions, and they may never pay it all back. That's unacceptable.

As far as undergrad goes, work-based scholarships should come before loans in addition to the things previously mentioned.

Oh, and one more thing. Two year tech/trade schools would result in higher pay for a LOT of people over a 4 year degree.