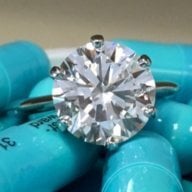 Joined

Dec 3, 2011
Messages

9,812
Do you define the school of hard knocks as a brutal commute? Do you realize not everyone has parents who can provide their grown children free room and board so that the grown children can pay back loans?
I think you're missing the point,
@nala
... No one is saying that students shouldn't take out loans... most don't have $30K+ sitting around to pay immediately (not anyone I know anyway). Those who do must be responsible about it. If your income after graduation is going to be $28K and not likely to rise that much after time, then it's not very responsible to take out $100K in loans.
The only person who should be financially responsible for their poor choices is the person who made them. Period.