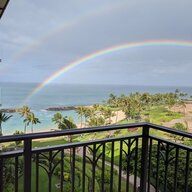 Joined

May 11, 2013
Messages

6,331
Well, if you had gone to Georgetown and had my husband's uncle you would have head for the hills, typical Jesuit!
You are right in saying
@msop04
is remarking if one wants to attend college one can and more cheaply if they go to CC and on to a State College. I will only say that because of what happened to my older son, starting out 10K less than programmers who went to UT makes me sad and angry, it's artificial and unfair and mean and it takes quite a while to make up that 10K, could my son have gone to a higher tiered college? probably could have gotten in to UT, but Austin Community College and Texas State University have a reciprocal agreement about credits and that was a huge attraction for my son, and frankly since he was a commuter I was just as glad that he was driving 35S down to San Marcos, TX rather than going into the city for UT (he'd already been hit downtown once already).. there is the the pathway program.
https://www.admissions.txstate.edu/future-students/freshman/pathway.html
What they didn't tell my son was his degree would be worth less.
I totally understand your points

@Tekate

and agree. I would never attend a college where religion was the major focus because I am not religious. I choose to study areas I am interested in and can use towards my future career. I am Jewish (as you know) and I would not have attended a Yeshiva college. Because that area of study is not an area I am interested in focusing on more than just briefly. It is also why I would have been fine attending Georgetown or BC because most of their curriculum is secular in nature and I would not have had to take any religious classes if I did not want to. Or I would have made sure that I would not have had to if I was interested in attending. So yeah free doesn't automatically mean yes I want to attend. I agree with you. Again, it comes down to the individual. For me and if I may for a moment speak for

@msop04

(and please correct me if I am wrong msop) it comes down to the fact that in the USA if one wants to attend college one can attend college. There is more than one option and one doesn't have to be wealthy. Though I do feel the cost of higher education has gone up way too much and is verging on ludicrously expensive if not already there.