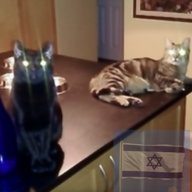 Joined

Jun 8, 2008
Messages

36,369
In the exchange, a father asked Warren if he is getting "screwed" because he saved money for his daughter's education.
www.cbsnews.com
If she's going to forgive student debt, this voter wants a tuition refund.
www.wsj.com
Presidential campaigns always try to stay on script, but the handshake game in early states still offers interesting spontaneity. Case in point: After an Elizabeth Warren event this week in Grimes, Iowa, a voter challenged her plan to forgive student debt.

It's all captured on tape. As C-Span's camera rolls, a man approaches Ms. Warren and says hello: "I just wanted to ask one question. My daughter's getting out of school. I've saved all my money. She doesn't have any student loans." Ms. Warren nods and says, "God bless you."



Then the shoe drops. "Am I going to get my money back?" the man asks. Ms. Warren has proposed to cancel $640 billion in student loans, up to $50,000 a person. She says this would help 42 million Americans. But there's no provision to reimburse the millions of others who worked hard, saved money, and put themselves or their children through college.

"Of course not," Ms. Warren replies. The man gets agitated. "So you're going to pay for people who didn't save any money," he says, "and those of us who did the right thing get screwed." He continues: "My buddy had fun, bought a car, went on vacations. I saved my money. He made more than I did, but I worked a double shift, worked extra. My daughter's worked since she was 10."
It's a tense but revealing moment about politics and personal responsibility in a democracy. As far as we know, the man hasn't identified himself, so there's no way to guess if he supports a different candidate or was intentionally aiming for a viral video. In any event, he's now all over the news, in a way that is forcing Ms. Warren to respond.
On Friday morning she was asked about the clip on CBS. "We build a future going forward by making it better," she said. "By that same logic what would we have done? Not started Social Security because we didn't start it last week for you, or last month for you?"
That answer might work with Democratic crowds, but it ignores the man's point about unfairness and the total dysfunction in student loans. The government subsidizes debt, colleges raise their prices, students are told to get more degrees, credential inflation kicks in, and taxpayers eat the losses. Ms. Warren's proposals would make such problems worse. The political press might not care, but fathers who saved for their children in Iowa do.