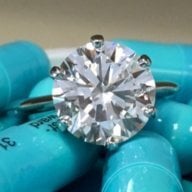 Joined

Dec 3, 2011
Messages

9,824
We've had this conversation before on here. I pay a lot of taxes, but I get a lot for it, too. And after that property tax thread on here, the sum of all my taxes isn't necessarily higher than it would be in an affluent metropolitan area in the US. But with all charges and taxes I get free education, a social security net, healthcare (top notch, free choice of doctor, dental included) and retirement at 63.

But no one's getting rich as fast. Smaller homes, smaller cars, smaller BLING. More equality and security for all.
To me, this would also mean lower incentive as well...