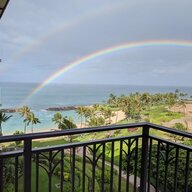 Joined

May 11, 2013
Messages

7,070
I agree with all you say and forgiveness should be given according to income and the economy. Its a sad situation that some find themselves in after college.
I didn't interpret Kenny's remark the way that you did. My interpretation was that you should only go to school if you can afford to do so. This disproportionately penalizes the poor and perpetuates the cycle of poverty. Countries *should* be investing in those who are born poor and who have the ability and the will to work towards a better life for themselves and their children. It saves billions on the back end of tax dollars that would otherwise be paid out in welfare, medicare, police, and the human costs associated with intractable poverty.

Student loans are intended to borrow against an anticipated future. But what happens if you get sick? Or injured? Or the job market dries up? Or through no fault of your own you get laid off. For houses, cars, credit card debt...you name it for any of the less important things that people spend money on, if you can't pay, the bank takes back any assets you have and you declare bankruptcy. Not so for student loans. I'm not sure that's right or fair.

Also, students graduating in many fields are graduating with student loan debt that greatly exceeds their ability to repay it. Professional training programs (including law and medicine now), not a BA or a BSc. Especially those who don't have parents who can help or who can offer somewhere they can live while going to school. Many training programs require students to relocate at least once and often twice for school, again for residency/articling/internship, and again for fellowship/post-doctoral training. I moved four times by the time my training program was done, and five if you count moving again to find work. Again, this is hardest on those who are not from families who can help. And the for profit schools make this exponentially worse.

I do think that loan forgiveness maybe should be done after a deferral period (maybe of 10 years to give people a chance to get on their feet post-graduation and find a job) and based on income. And come with the same consequences as personal bankruptcy. I don't think a blanket forgiveness program is the answer.