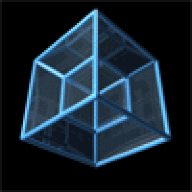 Joined

Sep 20, 2008
Messages

24,953
LadyMaria|1304207076|2908765 said:

TL|1304197888|2908715 said:

LadyMaria|1304196935|2908707 said:

TL|1304196359|2908694 said:

I know she's not a royal, but does anyone know what jewels Carole Middleton is wearing in this picture? They look like aquas, but not sure.

I think this is it. Robinson Pelham designed Catherine's earrings and Pippa's earrings/necklace. This necklace and chandelier earrings are on his site. Sure looks like the ones Mrs. Middleton is wearing. They are blue topaz.

Thanks Lady M, you are awesome. I hope they're not blue topaz though.

I hate to disappoint you TL...the Pelham site said they are blue topaz, that wasn't just my guess. Were you wishing for aquamarine? Or blue tourmaline?
Yes, as a colored stone collector, I was hoping for a better choice in a blue stone, so yes, aqua or tourmaline would have been preferable. I mean, I know the Queen owns aquas, but can you imagine her wearing blue topaz?