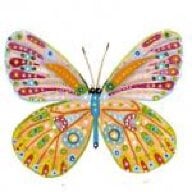 Joined

May 14, 2010
Messages

4,070
I'm thrilled to share with PS my new 7.04 ct O-P antique diamond.
Adam at OWD so graciously worked with me to trade my 4.07 J OEC because I purchased it before their trade-in policy changed.
I know some may question my decision to go from a J to an O-P for my ER but the OEC had just enough tint that it kept bothering me. I thought about going higher in color which meant smaller size with additional funds. I've also over time developed a love for the lower color antique diamonds. I'd looked at a 3.5 ct Q-R OMC a couple years back but it wasn't big enough. I kept watching the inventory at OWD and this OMC showed up loose several times but Adam had it set into a simple YG setting and put up videos. I was struck by it so I made contact with him to send it to me for viewing. I was totally enamored, I gasped when I opened the package. It's a buttery color yet faces up quite vanilla, yet never an ugly color.
While I did love the simple YG setting, I didn't care for the prongs because it gave it more of a square look. I've always loved the cathedral version of the Adriana by Victor Canera. I wanted a very wearable setting yet elegant so I asked Victor to make it in a bezel and I'm thrilled with the outcome!
As always, Victor was easy and accommodating, such a true pleasure to work with him!
I'll first share it in the setting as it came to me in, then the new.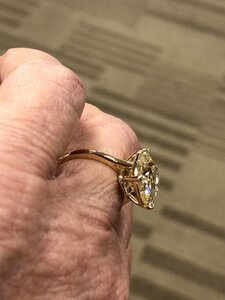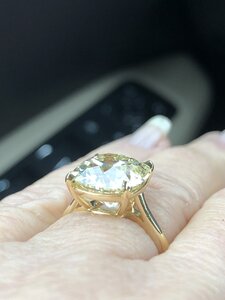 Last edited: