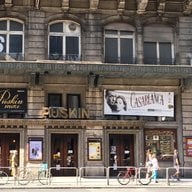 Joined

Mar 15, 2018
Messages

210
Dang. I forgot to add my pearls to this shot!

Here's a group shot of my 5 - minus the pearls. You'll have to add them mentally!

And a few more just for fun.

And one including my pearls....

And there you have it! Hope that fills in the gaps,

@EllenS1

!
I'm such a fan of your beautiful jewelry mrs-b! Love the wedding necklace and of course your fabulous ring!! But mostly I'm floored by the simplicity of your choices, having seen your one of a kind pieces in several other threads....it goes to show how when push comes to shove, what matters most is all we need to hold on to. Thank you for playing along mrs-b!