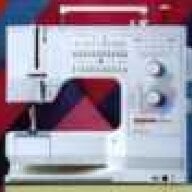 Joined

Jan 24, 2003
Messages

1,779
And it's these three things that I was referring to with regard to Trump's 'intent'. Given the timing and people we're talking about, I do not believe Trump needed - nor do I think Trump believed he needed - help beating Joe Biden.
Intent doesn't matter. He did what he is accused of doing, he and his operatives admit it. It also doesn't matter what you or I believe Trump believed. However, his approval rating was low, disapproval rating was/is high, and even now most Trump vs Biden polls favor Biden. FoxNews has Biden at +9.
I believe it's more reasonable that Trump had valid reasons - long before July 2019 - for believing Joe Biden was involved in some shady shizz involving Ukraine from 2016, and that that shady shizz probably warranted the investigations
There was no push for Ukraine to actually investigate anything. All that was needed was an announcement of investigations and then Ukraine could have their aid. If the U.S. needed for Ukraine to be investigated for our national benefit/security, we would do it ourselves. It would be foolish to trust a country we believe to be corrupt to investigate themselves.
Why would Trump want a simple announcement of possible corruption by Biden? The same reason he wouldn't stop going on and on about Obama's birth certificate, even after it was produced. It sows the seeds of doubt and taints the candidate.