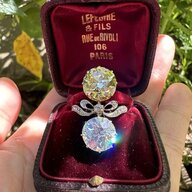 Joined

Feb 12, 2018
Messages

3,375
I forgive you for the personal attack that no way represents how I am. Everyone gets angry once in a while and says stuffs.

I said most was funny and I will specify that its in a grade/high school kinda way. What does it say that at 50 I still like that kind of humor?
Name calling about a handicap or misdirected kid are not kewl.
First off, my original post wasn't a personal attack and I clarified why in my follow-up.
Second, thank you for acknowledging that name calling is not okay.