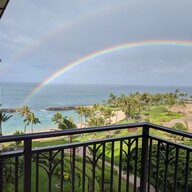 Joined

May 11, 2013
Messages

6,941
@voce
Sanders has a website with any and all information you want to know about. Here's what he says about Foreign Policy
Together, as the forces of militarism have kept us engaged in unending wars, we have stood arm-in-arm to fight back. We're not going to invest in never-ending wars.
berniesanders.com
We are taking on powerful interests who will do and spend whatever it takes to stop us. Change never happens from the top down. Chip in to join the political revolution today.
berniesanders.com
He covers a lot there.
Forgive Vladimir Putin a wry smile.

www.cnn.com

I couldn't agree more with this opinion piece. Bold in the section quoted below is my emphasis.

Is Bernie going to take a stand on foreign policy and Russian interference? I've heard him speak about that at the debates exactly 0 times.