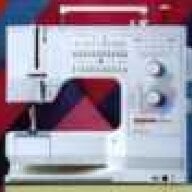 Joined

Jan 24, 2003
Messages

1,780
@Tekate

1) It's not the "right's" job to 'prove' anything; that's the Dems' job to prove guilt. THAT is how it works ... therefore,

2) There's nothing to 'answer' in your post; you're regurgitating the House's

still

unproven allegations. If you're still confused, see #1 above.
What's unproven? Trump himself admits to the allegations, but says they are not impeachable offenses. That is his legal team's defense strategy. Acting Chief of Staff Mulvaney admitted to quid pro quo and told us to "get over it." Giuliani in writing expressed that he was acting solely as the personal lawyer of POTUS and not in any official capacity to our country.