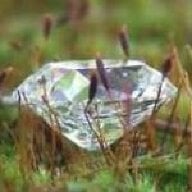 Joined

Jun 29, 2006
Messages

11,071
Date:

9/1/2006 9:56:34 AM

Author:

FacetFire

Date: 9/1/2006 6:18:00 AM
Author: Cehrabehra
full size of my fav... this is what it looks most like in person... you can totally linger in the colors, especially if you''re not trying to take pictures while doing it!!! lol

Hehe, now you see what I waste my day doing... LOL

Honestly, I think the question you should ask yourself is how you''d feel if you had to send the stone back or if you could never see it again. That''s what I usually ask myself with things like this. The ones I could get over go bye-bye, but if I''d be really upset, I know I''ve found something that''s right for me.
let me answer this question differently... my dilema is one of wanting a stone that performs and wanting a beautiful fashion item. I wanted the biggest stone I could get, not for fashion, but because big stones equal big facets and this stone has the biggest facet I''ll *ever* be able to afford. Two of them lol I have seen so many pretty rings and I don''t know if I would consider this a pretty diamond... it has a pretty outline, but its facets are just *weird*. But their weirdness is what makes them perform in such a wide variety of ways. I am definitely falling in love with this stone... I can draw symbolism and performance out of every angle... and I love the basic overall shape... it''s so elegant... but the combination makes for a diamond that many will just go "ew" about and so a part of me wants to conform to a more conventional stone... this stone is NOT conventional in any way lol It''s like I''ve kissed a frog and instead of a prince I''ve gotten this really interesting complex guy that has OBVIOUSLY captured my attention, that I can stare at and into endlessly without seeing the same thing twice... but he''s not perfect and I know there are princes out there, handsome and regal with symmetry in every direction that sit like crowns on the fingers of lucky women... but would that satisfy me over another 50 years? Remember, no upgrades! It''s like getting married again, to a ROCK! lol