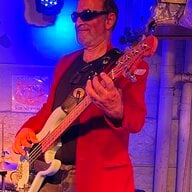 Joined

Jan 7, 2009
Messages

8,187
Aside from my concerns as a seller, buying a diamond to return it is a risky move.
Loose diamonds are easily lost. Spoken by someone who has spent countless hours on my knees to locate a frisky loose diamond,
If a consumer is taking the diamond they've purchased around to stores to compare, you'd better have a lot of trust in the stores you take it to....switching is a possibility.
Then there's the issue of how this affects business in general- would everyone like to pay more so that a few people can buy and return?
I can totally relate to
@dumbo
experience. ( my wife's K/SI2 was breathtaking)
Super Ideal stones are amazing! As are many other well-cut diamonds......but one could easily get a different impression reading many posts here.