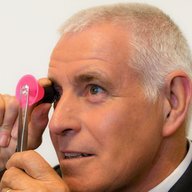 Joined

Aug 15, 2000
Messages

15,202
Rock Diamond (from another thread) "No matter how well informed PS readers are- many people will just go online, do a bit of googling and go for the safest bet."
This statement is so very true. There are so many really well meaning and smart savvy folk contribute here on PriceScope to guide people in buying and selecting a top diamond, I think we have a huge problem.
1. Less than 1% of visitors ever sign up and post.
2. The advice we give here is often way over the top and complex for non rocket scientist woman/man in the street.
3. Many young people in love are worried about making the life time commitment choice. Working long hours etc in their new career. They just want to make a quick safe and simple OK selection.
They may not have time to learn our jargon or the desire to spend scarce spare brain power.
We can be way too elitist.
I think we could help 50 times more people get a good enough diamond and setting at a considerable saving without getting 'enchanted' out of their money.