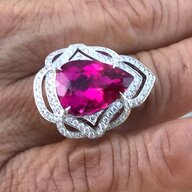 Joined

Dec 26, 2017
Messages

1,230
Good point.
But the difference is I'd give that music student lessons, one on one, in person, for an hour a week, for a long time.
On PS we can only post words on a screen and links to videos.
A forum is a poor format for learning to read and play music, but is very good for diamond education.

If a noob gets overloaded and just wants good product, service, value and to not be ripped off but learn zero technical stuff, it's their job so say so.
I'd respond with 5 simple words, "Just go buy an ACA."
Done.
This is true but, like most other enablers, you forgot to mention paying the 30%+ premium for a super ideal cut.